Materials with your individual composition
We offer the development and production of customized target materials for thin films in a variety of application areas.
Semiconductor
Photovoltaics
Magnetic and Optic Data Storage
Sensor Applications
Optical Devices
Tribological and wear resistant applications
Special areas
... and many more!
Targets on Demand
Sputtering Targets designed to YOUR requirements
customized material composition
flexible in geometry and design
from prototype to series production
individual design of microstructure
Customer Satisfaction and Confidentiality
The primary goal of RHP Technology is 100% customer satisfaction. In various applications and especially for new developments we offer our support in the selection of appropriate target compositions, considering issues like target microstructure, target geometry, target fabrication process, or bonding to backing plates.
In order to ensure the best solution it might be necessary to exchange proprietary information from both sides. This is ensured by a non-disclosure agreement in order to protect your proprietary process information. Confidentiality for your products is our main concern.
Geometries
Possible sizes of one single tile are only limited by the size of the hot pressing equipment installed at our facilities.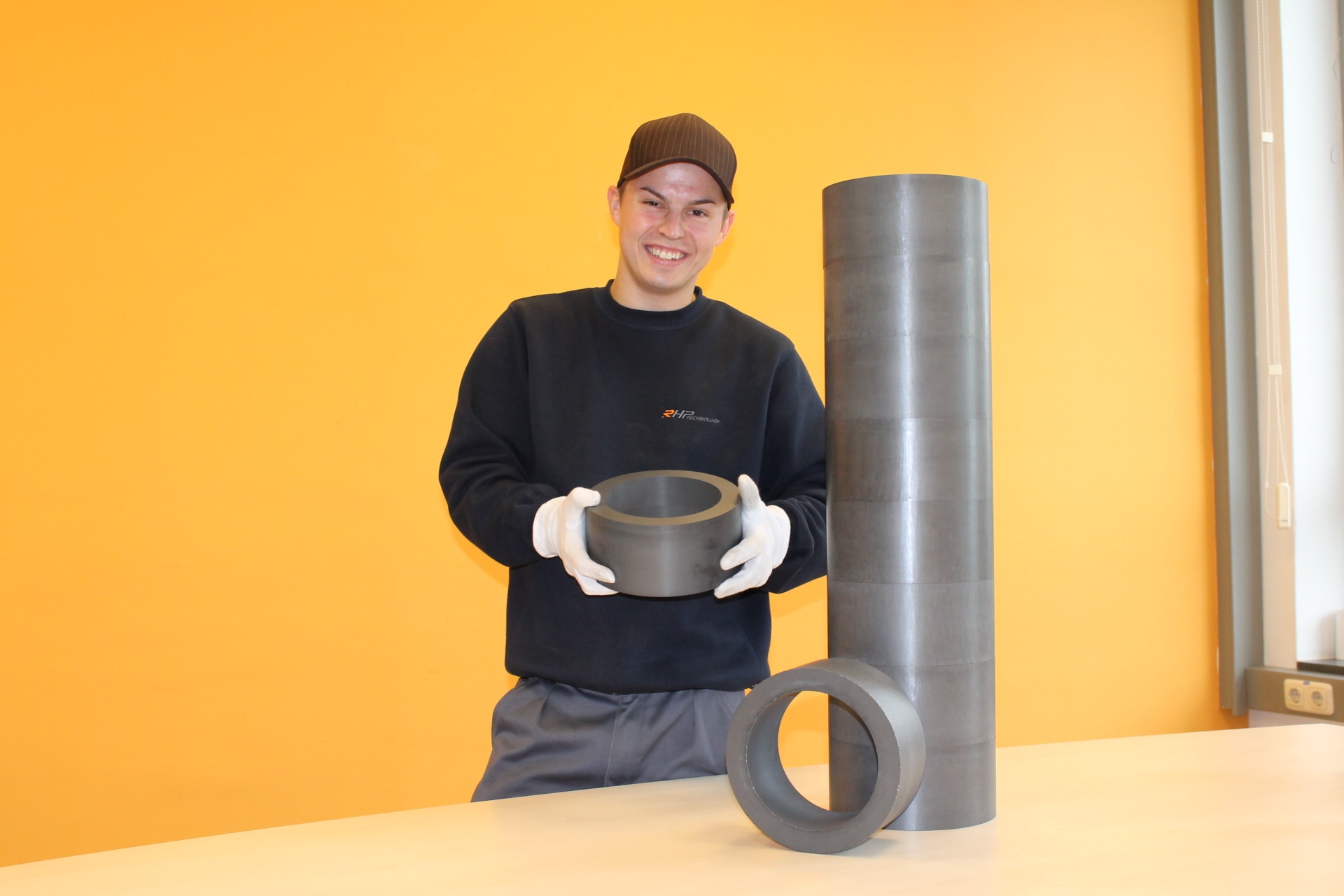 On top of rectangular and circular plates we also offer racetrack geometries. The target segments can be arranged and bonded like tiles onto the backing plate. Please do not hesitate to contact us for your individual complex geometries and sizes.
Rotary geometries can be realized as well by RHP technologies.
We offer flexible solutions with respect to
Target Composition
Within the past 10 years we have processed and worked on more than 500 different compositions. Every week we address new challenges with respect to the composition. The variety of materials covers pure metals to ceramics including precious metals, oxides, nitrides, carbides, borides, sulfides, ...
Geometry, Size & Shape
With our available processing techniques we can cover a large variety of geometries ranging from circular plates to square or rectangular plates. Even cyclindrical targets or target segments can be produced within certain limitations. The maximum monolithic plate size ranges between 20 mm and 300 mm or includes squares/rectangles with up to 200 mm. Larger pieces can be made from segments by appropriate bonding to a backing plate.
Lot Size
From prototype to application: With our equipment we are able to develop and manufacture target materials for academia, research institutes, and industry. Our capacities allow the manufacturing of single targets, small series as well as large volume production.
Processing
We have several possibilities inhouse for the development and manfuacturing of sputtering target materials with customised compositions. Together with possibilities for machining we are able to finish a huge variety of materials ranging from soft metals to ultrahard materials such as borides, nitrides or carbides.
Design of Microstructure / Electrical / Magnetic Properties
With our different sintering and hot pressing methods and a careful selection of raw materials as well as the powder pre-treatment we are able to design the microstructure and composition of the target. With our manufacturing technology it is possible to adjust/modify the stoichiometry in some oxides or compound oxide materials. This allows to use the targets in a DC or pulsed DC sputtering deposition process.
Recycling
Due to the fact that during the sputter deposition process only a minor fraction of the target is sputtered, a large volume remains unused as a result of the plasma erosion track. Especially on highly valuable materials we are investigating and offering technical concepts for the re-use of targets.
Target Bonding
For targets on demand we offer full service including the bonding of targets to different backing plates (stainless steel, aluminium, copper or molybdenum). For certain target materials used in high power sputtering we offer direct bonding to the back plate within the manufacturing step or by using a special high temperature bonding process.