For in-house use and external services
Machining of aluminum and non-ferrous metals, teflon, wood or carbon, and CFK as a single piece, in prototype construction for architectural and engineering models as well as small series for model cars, ship and aircraft models, etc.
Production for space technology, special satellite modules, Formula 1, and high-performance electronics.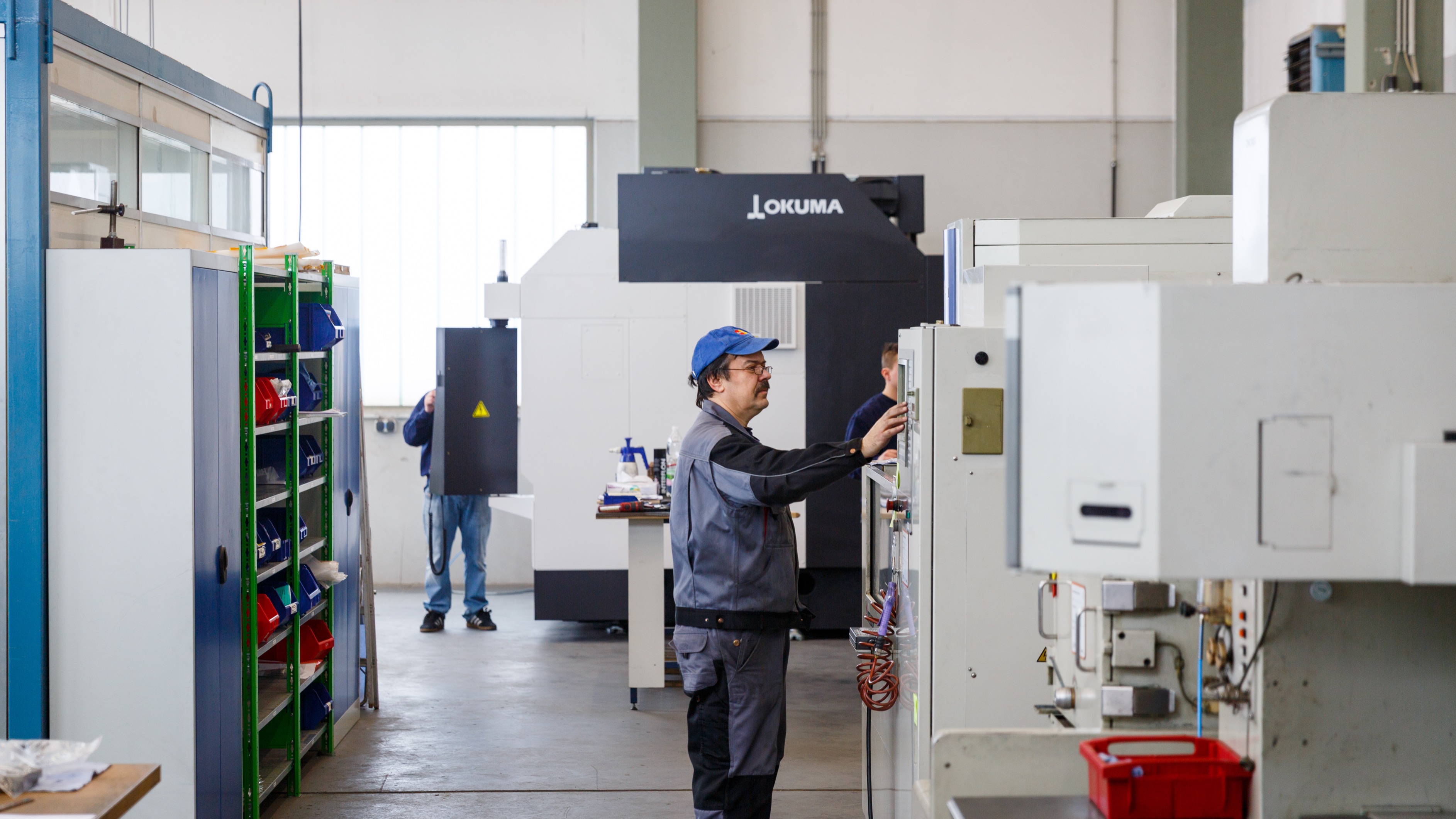 Choose for example between natural or colored anodized aluminum or plastics, holes with or without threads, flat cuts or broken outlines with complex contours for special fans or plugs, and much more. Production happens using a state-of-the-art CNC high-speed milling machine.