Materials. Perfectly. Tuned. since 1994
In October 2010 RHP-Technology GmbH was formed as a spin-off from the AIT Austrian Institute of Technology by the initiative of DI Dr. Erich Neubauer, DI Michael Kitzmantel, Ing. Gottfried Kladler and Dr. Christian Kitzmantel.
Since then the company was transforming from a 4-person research group in hot pressing to a worldwide known company in innovative powder technologies and smart material developments. Today RHP headquarter is based in Seibersdorf, Austria and a second base at the TFZ Wiener Neustadt, the nationwide Austrian center for innovative materials, space related products and advanced manufacturing. For satellite and newspace products a destinctive site in Hof am Leithaberge is operated. RHP is active in more than 100 customer and research projects, with its international team of 50 scientists and engineers, strongly committed to innovations and beyond state-of-the-art.

The brand RHP
includes the companies RHP-Technology GmbH, AT Space GmbH and Attophotonics Biosciences GmbH. The team of all three entities builds a huge pool of knowledge and experience in the field of novel materials and processes, available for your solutions.
RHP Technology focuses on powder technology and novel material compositions
RHP Attophotonics has its base in smart surfaces, nano technologies and sensors
RHP Space offers satellite components and newspace products
Topics like particle & material synthesis, additive manufacturing, research & development are interlinked within the whole team.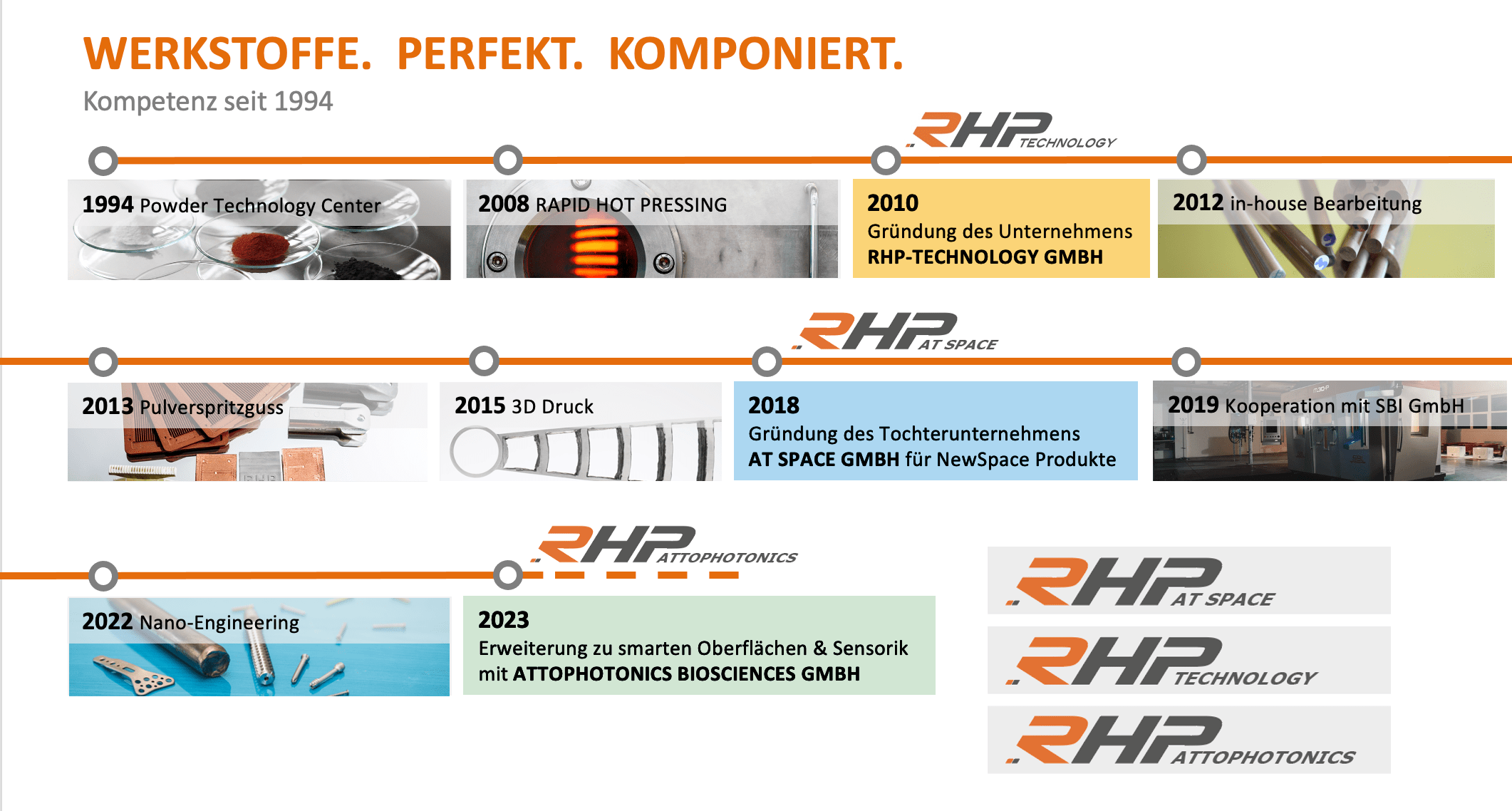 Partner References