For material development we have set up several portal-based systems with and without protective atmosphere. In a competitive SME instrument (EU research project) we have developed our competences several years ago. Since then we have progressed in a very steep manner, actually working on several projects for space applications and various industrial parts.
Plasma Arc as Heat Source
Our system is based on a plasma arc process to manufacture individual 3D components, using a CAD-controlled 6-axis handling. Special features include the generation of multi-substance materials and gradient structures as well as fast build-up rates.
ADVANTAGES:
- manifold materials
- inert gas protection
- 3-5 axis systems
- industrial applications
- space relevant structures
How does our XXL Technology work?
The system is supplied with the building materials as powder or wire. Thus, we are very flexible in the composition of the materials or the composition of, for example, graded structures. Hard material particles can be incorporated into the building material as well as material systems that can be adjusted by in-situ reactions to special material properties.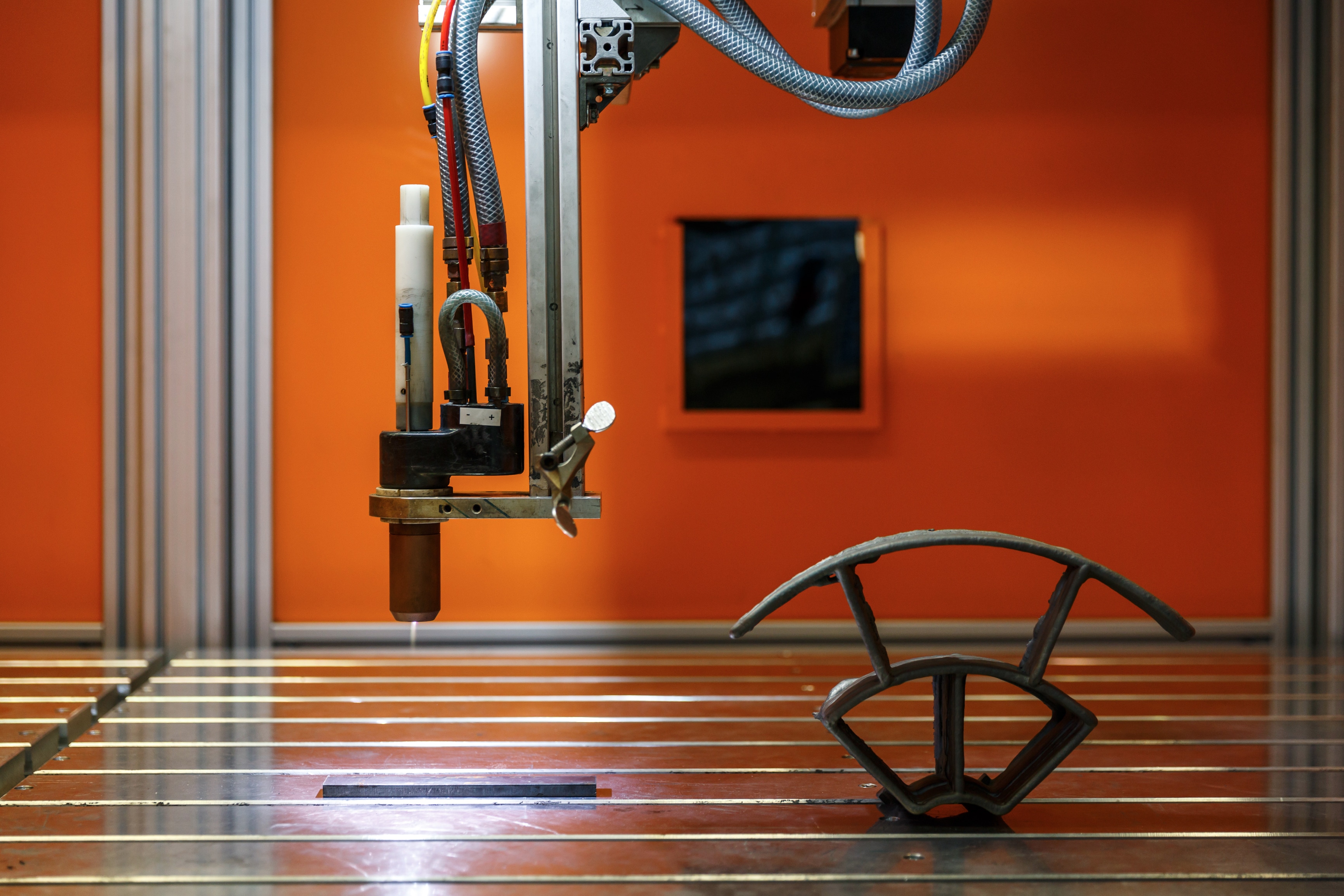 We will find the right solution for your problem. We accompany you through material development, choice of materials, and the right process management, purposefully and with the help of our many years of experience.
With 3D forming techniques using additive technologies (generative manufacturing), we can tackle your challenges from a different angle.
In this sense: think generatively - think additive!
The process control allows a layer-wise structure and thus the representation of functional multi-layer structures.